I haven't updated this blog in a long time, and I actually have a valid excuse this time: work got in the way.
When I was still freelancing full-time just a few weeks ago, maintaining my blog — and everything that comes with it, including social media — became a chore.
The last thing I wanted to do after a long day of work was sit at my laptop for two more hours to write, format, publish, and promote a blog post — especially when I was already blogging part-time for a big company.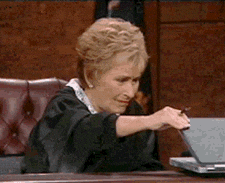 I dreaded updating, or even thinking about, my blog. I didn't tweet or post on Facebook for weeks.
Irregular posting (on both blogs and social media) is a huge no-no if you want to be successful. I knew that — but I didn't care.
I was too tired, too burnt out, to care.
Some weeks, between both my clients, I worked over 40 hours — not that I (or my wallet!) minded too much at the time.
But here's the thing: because I work from home, I feel like I never really leave work.
So, after a few weeks of working overtime, I started to feel the overwhelm, and I did what any overworked person would do: put something on the backburner to keep from running myself ragged.
There are people who work full-time and still run successful blogs. I don't know how they do it, especially if their day job involves writing of any kind.
All I know is, I'm not like them. I can't handle a blog on top of a full-time freelance career and multiple creative projects — but that doesn't mean I'm inadequate or lazy. It just means I'm human, and that I bit off a little more than I could chew, which brings me to my next point.
A blessing in disguise
Four days before Christmas, I lost a big client. They needed someone to work with them full-time; I couldn't do that, so we parted ways (on good terms, thankfully).
At first, I was distraught. I needed to find a new client, and fast, so I could get those full-time hours (and paychecks!) back.
Luckily, I work part-time as a freelance content editor with a long-term client, so I do have some job security.
But surely I couldn't survive as a part-time freelancer.
Or could I?
Part-time hours, full-time money
In the week that followed, I thought about what I want to accomplish in 2018, and asked myself the hard questions.
Do I really want to spend more time working when my career is already stable?
Do I really want to spend hours pitching clients who'll never respond just so I can get a byline?
Do I really want to sift through all those Upwork ads that pay pennies?
Or, do I want to spend more time on the passion projects I've neglected for months?
Do I want to spend hours creating content that helps fellow writers and gives me a true sense of purpose and fulfillment?
You can probably guess my choice.
But then I wondered, "Would I ever have started blogging again if I hadn't lost that client?"
Probably not, and that's a scary thought. Not only have I spent a lot of time and money on this blog, but I also love blogging. It only felt like a chore because I didn't have enough time or energy for it.
Freelancing full-time is awesome, but, like most full-time jobs, it's a little soul-draining. Granted, I made more money than I knew what to do with, but that fat pay check came at a steep price.
I traded passion, inspiration, and motivation for more money — and it was the worst trade deal in the history of trade deals, maybe ever.
So I said, "Screw it. I make enough money to pay my bills and treat myself to something nice once in awhile. I want to give back. I want to use my expertise to help other writers live their best creative and professional lives."
That's why I started this blog in the first place.
And sure, that's a lofty ideal, especially considering that I have, like, four followers on this blog. It's hardly like my content is transforming anyone's life or taking the world by storm.
But it never will if I don't write it. And publish it. And promote it.
So I'm no longer living the lavish, full-time freelancer life, but I have more time and energy to spend on the things that mean the most to me — and that's worth more than all the money in the world.
In short, it's good to be back.
---
If you're still here after all this time, thank you for being patient with me, and I hope you'll stick around while I build this blog and make it the best it can be.
What would you like to see on this blog? Tell me in the comments! (Or Twitter, or Facebook. I'm not picky.)