What up, wordsmiths? In the other two parts of the Upgrade Your Upwork series, you learned how to write an Upwork profile bio that brings home the bacon and how to write an Upwork proposal that lands clients. Today, we're gonna cover an intimidating topic for newbie freelance writers: how to communicate with Upwork clients!
Does writing messages to clients make you nervous? Not sure how to find your professional voice? Buckle up, my freelancin' friend. We're on this journey together!
The Golden Rule
Your client is a person, not a brand, logo, or company.
---
---
So talk to them like a real person! Say hi, wish them a great weekend or happy holidays. Just be nice. Make them want to communicate with you.
Keep this golden etiquette rule in mind when addressing any of the following issues.
How to communicate with Upwork clients: requesting deadline extensions
I'll let you in on a little secret: most clients are more than happy to work with you on deadlines as long as you consistently submit on time.
Still, asking for deadline extensions used to freak me out to the point of tears, y'all.
"What if they end my contract?"

"What if this puts them behind schedule?"

"What if they feel like they can't trust me?"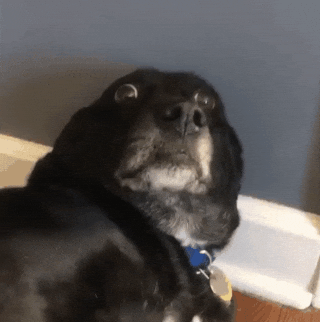 Now that I'm managing my own team of freelance writers, I laugh, because they ask me for extensions all the time — and I'm more than happy to accommodate.
If your client loves your work, they'd never dream of releasing you over one late submission. Just communicate with them and tell them you need a little extra time.
(Though, unless you have extenuating circumstances, don't push it. If you consistently submit late, your client might find someone else. Remember, they're working to deadlines, too.)
Building and maintaining the professional relationship
Talking to your client helps build a bond. I wouldn't go telling your client your whole life story, but if it's relevant to your work, by all means, don't be afraid to have a chat.
Not only will they appreciate your work more, but they'll also relate to you as a person — which is more important than you might think, especially come feedback time!
I'm a talker (in case you haven't noticed), so I don't mind sharing the odd detail about my personal life with my clients, and even with my own freelance writers, when it's required.
My newest client recently asked how my family was doing after my trip home, and he even shared some details of his personal life with me.
Chatting like this builds rapport and, personally, makes me more eager to continue working with the client.
Remember the golden rule: just be nice!
Addressing common problems
Unfortunately, you will hit some bumps in the road on your freelance journey, and there are times when "just being nice" ain't gonna cut it.
Non-payment
I'm gonna share a lesson with you that I learned the hard way: If you're working a fixed price contract, make sure milestones are activated before starting work.
If your client doesn't pay up, contact Upwork Support and they'll send in a mediator.
If your client doesn't set up milestones, Upwork won't be able to help you. So repeat after me: make sure milestones are activated before starting work.
This is the only way to approach non-payment. Don't ask the client to pay. Don't get angry at the client and write a long-winded email (as I once did…). Go right over their heads. It's the only way.
Responding to criticism
For most cases, there's only one way to respond to your client's feedback: with a revised draft.
If your work doesn't meet their standards, it's your responsibility to fix it.
If you do feel the client's criticism is unjustified or too harsh, don't challenge them or take a bratty tone, but do make your case and support it.
Also, don't hit back with, "Well, my other client thinks my work is fine, so I don't see the problem."
Again, not all clients are created equal. What works for one won't work for another.
As long as you do your homework and stick to the style guide, you won't have to worry about this at all.
Ending an Upwork contract
If you're ending your contract because of your own time constraints and you expect things to end on good terms, ending the contract will be a breeze.
Give notice if you can. Your client will presumably need to find a writer to fill the upcoming vacancy. Two weeks is ideal, but give as much notice as you can.
Thank the client for the opportunity. You don't want to end things on a bad note.
Provide fair feedback. Don't give all 5s just for the sake of it. Be honest in your feedback. This will guide other writers.
You might also want to establish your availability from the get-go. If you're a college student who can only work up to a certain date, be upfront about that so the client can prepare in advance.
Leaving feedback for a bad client
I've only had to leave negative feedback once, and that was for the client who ghosted me.
How do you leave feedback for a client that treated you unfairly? Very carefully.
Here are some tips for ending an Upwork contract professionally.
Be honest, but don't get all up in your feelings. An emotionally charged response will weaken your own credibility. Keep a level head and talk facts, not feelings.
Warn other writers about the client's unfair practices. If your client ghosted you or said something abusive, don't be afraid to be upfront! That's what feedback is for.
Start with the positive, end with the negative. "At first, ___ was the ideal client. I loved worked with them right up to the end, when things went sour."
Negotiating rates
Setting a rate that's fair for you and your client can be tricky. This is one of my least favorite parts of communicating with Upwork clients — but if you think you deserve more money, here are a few tips for making your case.
Be personable. Don't be rude if your client offers you less than what you normally charge. I recommend something like, "I'm happy to negotiate, and I want to find a rate that works for both of us."
Remind them about the Upwork fees, exchange rates, and taxes. Because I work for Euros, I automatically lose money for all my work. I'm upfront with all my clients about this, as well as the fact that Upwork charges a 20% service fee for new contracts.
Consider the client's revenue and budget. So many clients have offered me less money than I'd normally accept — and it's not always because they're cheapskates. Fledgling startups don't always have huge content budgets. And if it's a subject I enjoy, I'm happy to accept less. But don't undersell yourself, either.
Track your hours. If you're working on a fixed-price project, it's important to know how much time you spend on it. Use that information to your advantage when renegotiating your rate, especially if you find you're working for less than minimum wage.
Highlight your expertise. Clients that want a qualified writer with several years' experience had better be willing to pay good money for one. If your client tries to low-ball you, remind them of your experience and previous work in the niche.
Realize that you will screw up at some point
This is my final piece of advice on how to communicate with Upwork clients. Even if you follow all these tips to the letter, you will probably have at least one less-than-ideal experience with a client.
In fact, I did just a few weeks ago — and I've been on Upwork for four years.
Of course, as freelancers, we should always try our best to make our clients happy and deliver articles that they love.
But y'all, shit happens. And when it does, all we can do is fix it, learn from our mistakes, pick up, and move on.
---
Communicating with clients on Upwork is somehow the easiest and hardest part of building and maintaining a freelance empire.
Because every client is different.
Some clients will be total cake to work with. Other clients, not so much.
But knowing how to communicate with Upwork clients is key to achieving success as a freelance writer. Just remember, your client is a person, not a logo, brand, or company — so talk to them like a real person.
---
Well, freelancin' friends, that wraps up our three-part series on Upgrading your Upwork! If you missed the first two parts, you can check them out here:
Upgrade Your Upwork pt. 1: How to write an Upwork profile bio
Upgrade Your Upwork pt. 2: How to write an Upwork proposal
Have any of these posts helped you Upgrade Your Upwork experience? Talk to me in the comments! (Or hit me up on the social medias.)