Writer, before we tuck in, I have some questions for you:
Do you struggle to write once a week, let alone every day?

Have you taken several years to write your work-in-progress?

Are you frustrated because you're taking too long to finish your creative project?
Do you like GIFs of cute dogs?
If your answer to any of those is "yes", this one's for you, my friend.
It does not matter how slowly you go…
I've been writing since I was old enough to hold a pencil. Before that, I made up stories about green monsters in the woods and performed them in the living room. (At least, that's what my mama tells me.)
The urge to tell stories is something I was born with, so naturally, I'm also a bookworm. I practically lived in the school library when I was a kid.
One book from that era stuck in my memory because it featured an interview with the author, who said she'd spent six years writing that story. Six years! That was over half my life at that point.
I remember feeling panicked, even at that tender age. I was somewhere between 9 and 11, but I'd known from primary school that I wanted to write and publish a book. This has always been my thing.
I thought about it for days afterward. Six years. There was no way I'd spend six years on a book!
(I can almost hear you laughing, too.)
Oh, to be an innocent, naive child again.
…as long as you do not stop.
I've been, more or less, writing my work-in-progress for six years.
And what a long, hard six years it's been.
What started out as a single short story for a class assignment evolved into a novella and then a short story collection.
Just six months ago, I reached the point where I finally felt like my ideas had a direction. All my work thus far has only recently come together into a cohesive narrative.
If you're like me, you've probably written 100,000 words or more on your story, only to scrap most of it.
(For my MA dissertation, I wrote a 33,000-word novella. I archived the whole thing and started from scratch.)
I'm currently at 12,000 words of usable content. If you think about it, that's only 2,000 words a year. Some folks write more than that in a few hours!
But if you're moving at a similar pace, don't let it get you down. The important thing is that you keep going. Even when writing feels like this:
Find your passion project, your
Kubla Khan
If you're not passionate about your story, you'll struggle to write regularly. But sometimes, passion isn't enough.
Ever heard the story behind Samuel Coleridge's poem, Kubla Khan?
Ol' Sam was high on opium when he had a dream which inspired this epic poem. He was so excited about it and got 50 lines into it (his goal was 200 to 300) when someone interrupted him — and he never went back to it again. It remains unfinished.
My short story collection/play/short film thing is my Kubla Khan — my masterpiece, this epic work that keeps getting interrupted by not just outside influences, but also my own epiphanies.
It's frustrating sometimes. I wonder if I'll ever truly finish the damn thing.
But unlike Sammy, I ain't givin' up.
(And you shouldn't either.)
When you get aggravated, remind yourself that some stories take longer to cook than others.
And that's okay.
The important thing is that you find the project that makes you want to go full on Charlie Day.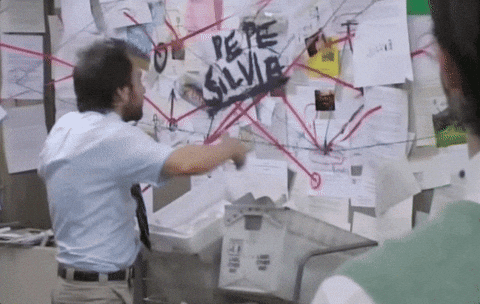 Your process is just that: yours
Some folks can write a novel in a month. (NaNoWriMo, anyone?)
Some people, myself included, might take six or more years to finish their WIP.
And both paces are perfectly fine. Don't let any writing "gurus" convince you otherwise!
Take breaks if you need to. Take all the time you need to write. But don't abandon your idea.
Do some writing exercises, research, plot, outline — do something productive for your story as often as you can.
But remember, if it's worth writing, it will come in its own time.
Stirrin' up trouble…
Most writers might balk at this post. "But writers need to write every day! They have to put in the work if they want to finish the damn thing!"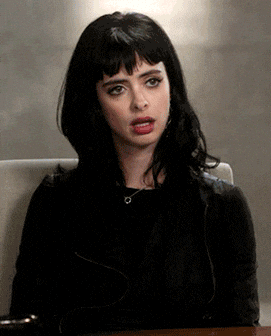 Don't get me wrong. Totally agree with you there (to an extent).
But do I think squeezing a story out of your brain for the sake of routine is healthy or helpful?
No.
To paraphrase Chuck Bukowski, don't force it.
If you get frustrated at your writing pace, remind yourself to sit back, be patient, and trust the process.
Don't get so caught up in worry, exasperation, or self-doubt that you forget how magical writing is. Unleash the kid writer in you, the one whose dreams towered over their worries.
Most importantly, stop beating yourself up for not going "fast" enough. You got this! All in your own time, my friend. All in your own time.
---
---
Are you a "slow" writer who struggles to write consistently? Need to vent to someone who understands? Scroll down to the comments section and rant away, my friend! That's what I'm here for.