Picture it: you're a writer on vacation in Ireland. You spend seven wonderful days traipsing around metropolitan mazes, stuffing your face with fine food and drink, reading books on sunny beaches, scribbling snippets in notebooks.
The best part? You've pushed all your writerly commitments — like your blog, social media, and freelance work — to a dark corner of your brain, and you somehow resist the temptation to check your emails.
Sounds like heaven, right?
This was me last week while on vacation — well, sort of, until that dark corner of my brain piped up:
You should be writing your play.
You haven't worked on your short story collection in weeks.
YOU REALLY NEED TO WRITE ALL THE THINGS YOU DON'T USUALLY HAVE TIME FOR.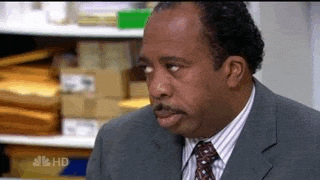 I promised myself I'd stick to my creative projects while on vacation — no freelance work, no blog stuff, just me, myself, and my WIPs.
But guess what? I didn't write a damn word, apart from the notebook snippets. (Which, I suppose, counts for something.)
Why? Because I wanted a real vacation.
I wanted — no, needed — a break from everything, creative writing included.
When writing is your day job, your side gig, and your hobby, you feel the burnout. So this week, I thought we'd talk about creative burnout for jack-of-all-trade writers, who, like me, want to write all the things.
Examining creative burnout in my own writing life
Here's a list of my current projects and professional commitments:
My day job as a freelance content editor

A side gig for another freelance client

Volunteering at the Rogue Gallery & Studios, where I'm a writer-in-residence, which involves drafting gallery documents when needed and writing content for their website

Multiple works-in-progress, including my main WIP, a short story collection titled

Just Another Bomb Threat

My short play for ModWordsFest,

Writer vs. Editor

(which I'm writing and starring in next month!)

And, of course, my blog and social media accounts
I dabble in all kinds of writing, from professional to creative to blog. This balancing act is getting a little tiring, because I just can't seem to find enough hours in the day. I work on freelancing Monday to Friday, and blogging/social media/creative writing on Saturday and Sunday.
Between freelance writing, creative writing, blog writing and social media maestro-ing, volunteering, and adulting, I'm working 7 days a week, and boy, am I burnt out. Somebody stick a fork in me.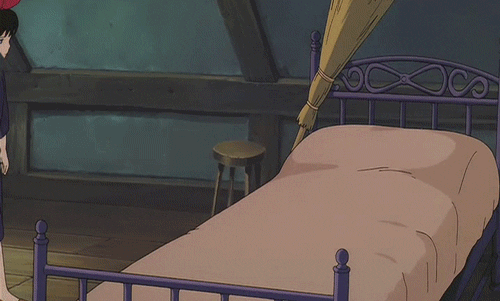 Each of these commitments means several hours spent staring at a computer screen. And while I love working on my blog and my WIPs, my eyes don't — especially after a long day of freelancing.
So what's a gal to do? Get up earlier to tackle creative projects before starting work? Take more frequent breaks? Create a weekly writing schedule? Switch to writing on paper?
Sure, these will all help me better manage my projects and reduce my screen time, but the natural solution would be to drop a commitment.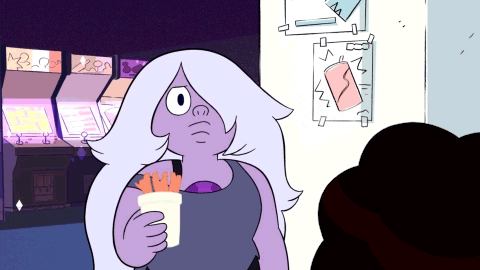 Creating a game plan to tackle creative burnout
How do we balance our creative and professional lives without sacrificing our sanity or giving up our projects?
The first step is to hold ourselves accountable.
No one is forcing me to write my play or my short story collection. I do it because I want to — I enjoy the challenge of scriptwriting, and I've dreamed of publishing a book since I could hold a pencil.
No one is forcing me to work with my freelance clients. I do it because I want to — because I make great money and I love working from home.
I don't want to give either of those things up, but I need to be smarter about how I work. That means tracking my writing time, identifying problem areas, setting goals, and taking steps to reach them.
Resources I Use to Tackle Creative Burnout
To better structure my writing life, I've added a work tracker to my bullet journal. It's just a simple graph that shows me how many hours I've worked on which projects. This lets me analyze where my time goes and make adjustments as needed.
Another extremely helpful resource is Kristen Kieffer's (free!) Write with Purpose workbook. Just writing down what your ideal writing life includes and why is eye-opening. We think we know the answers to these questions, until we sit down and really examine what we want, professionally and creatively, and why we want it.
Creating a passion statement is one of the exercises in the workbook. Here's mine:
I am passionate about writing because it's all I know; this has been my calling since I was a child. I want to continue to nurture that passion. I plan to write daily, or close to it, work toward publishing my first collection, balance my creative and professional lives, and network with other writers. I want the creative and professional fulfillment my ideal writing life will bring more than anything else in the world. This is my dream!
I'm still making my way through the workbook, which will break each goal down and help me create a plan to achieve them. But just having this statement right there, available to read each morning, is not only reassuring, but also inspiring.
This is what I want. This is why I want it. This is what I'm going to do to achieve it. Now let's get to work!
I've also created a calendar which shows all my deadlines for freelance work, gallery events, blogging, and writers' community events. I've tried calendars in the past, and I'm hoping I can stick to this one, since I can see everything at a glance.
These are just a few ways I hope to spend more time writing my creative pieces. I'll let you know how they turn out — after all, this blog is a journey, not a destination.
---
If you've been here awhile, you know I'm no expert. There's no get-productive-quick method of beating creative burnout. (And if there was, I obviously don't know it.)
That means we're in this together, my friend. We can do it!
Got any tips for juggling creative and professional writing? Help ya girl out!